There were two pretty big indie game announcements yesterday, October 21. The first announcement came from Badru, the creator of one of my top games of 2020, Tenderfoot Tactics. The second announcement came from ConcernedApe, the creator of the beloved Stardew Valley. Both offer what look to be beautiful and unique experiences.
Wildflower From the Embers – Badru, Zoe Vartanian, Langley Hyde, Michael Bell, Madison Pathe.
Wildflower is a story-driven RPG starring a young witch living in a new town. It is here where you will make friends and solve the problems of the town and. The game also has you communing with forest spirits, foraging, gardening, cooking, and crafting. There definitely seems to be a lot here to do in this beautiful world.
The combat is building off the magical combat that was seen in Tenderfoot Tactics but with a larger map. There will be a focus on scale, emotional attributes, abilities, and stealth.
The Gardening is being built off of Zoe Vartanian's Viridi (sadly a game I have not played but plan to rectify!). The cooking is inspired by Breath of the Wild so expect to explore the large hand-crafted open world for rare plants and ingredients.
Wildflower From the Embers is set to release sometime in 2022 and I can't wait. Wishlist the game on Steam and check out the games website for more information.
ConcernedApe's Haunted chocolatier
Haunted Chocolatier immediately looks familiar to Stardew valley but where you were focusing on a humble life in Stardew, in Haunted Chocolatier you will be exploring experiences that take you beyond the ordinary. Clearly, this is the case because you will be working with magical haunted ghost chocolate.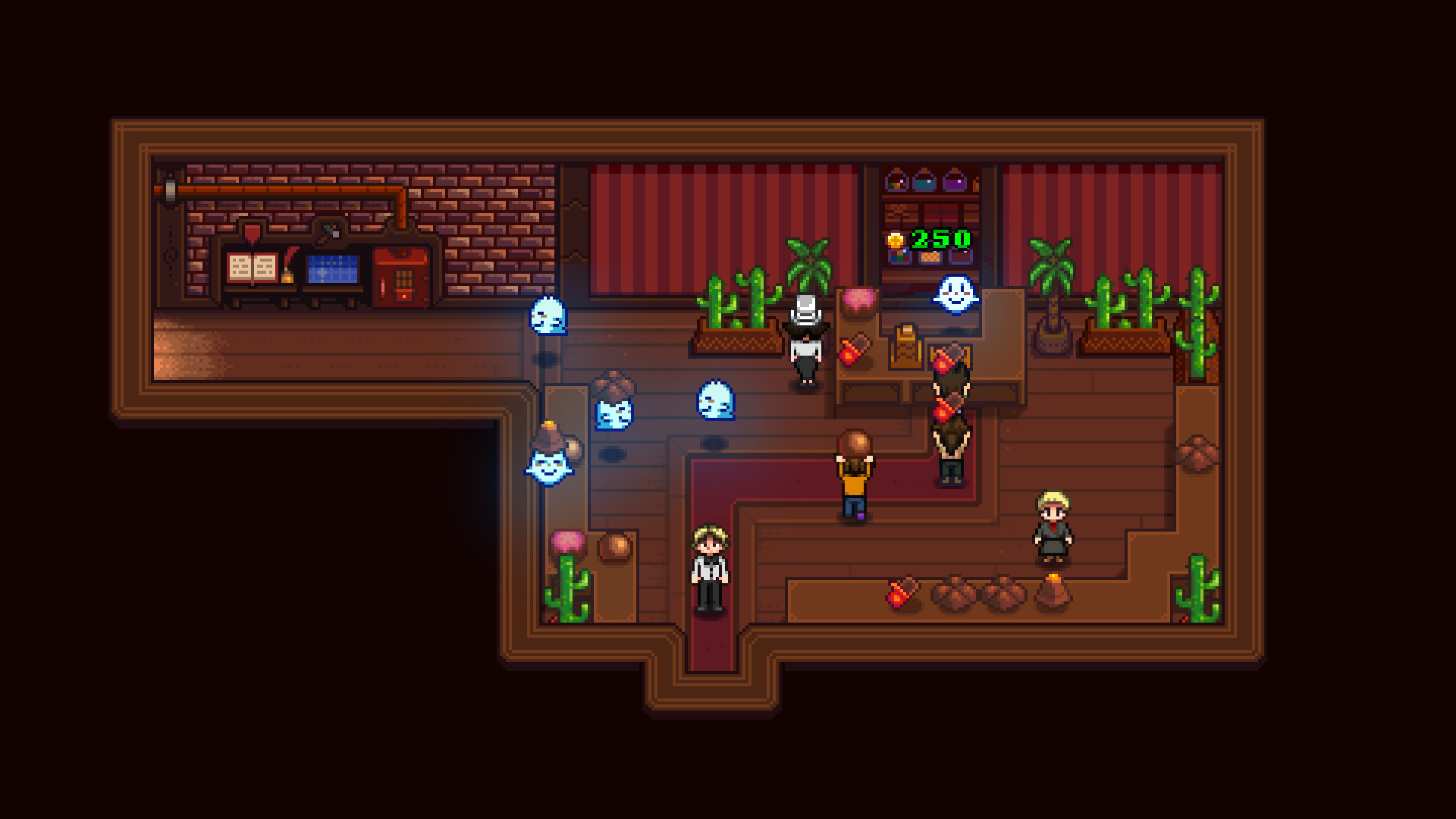 In many ways, you will find similar gameplay to Stardew Valley but there will also be a large departure from it. Its core loop involves gathering ingredients, making chocolate, and running your chocolate shop. You will have your town game and get to know the people to progress the story. However, this will be more action-RPG-oriented when compared to Stardew.
There isn't too much more info about the game at this time. You can check out the website and Twitter for more info and check out the announcement trailer below.