Demons Turf
The other night I streamed a number of demos over on my twitch channel. I started the evening out with a look at Demons Turf from Fabraz (Slime San) and man did that not disappoint. The game was the perfect blend of old school 3D platformer and new school precision platformer. To my surprise, the game has an amazing voiced story which leads to me enjoying the character that much more. The art was jawdropping; I couldn't stop admiring the scenery. This is definitely one to be looking out for and as of this article, its demo is still available.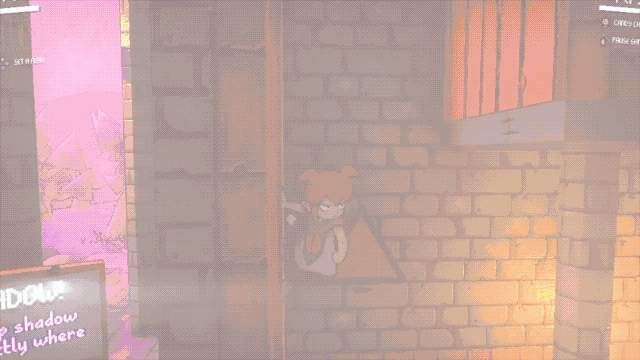 Fabular: Once upon a spacetime
Our next game of the night, and my favorite, was Fabular: Once Upon a Spacetime from Spiritus Games. This gem is an action RPG roguelite. Think 1 part FTL, 1 part Sunless Skies, and 1 part diablo and you Got yourself Fabular. This game was an absolute blast to play. It blends these genres into a really entertaining game.
The combat was clunky at first but I feel a lot of that was my playstyle. There are different ships that play different, but for the demo, you have just the Paladin. Once I slowed down I was able to hold my own. As a royal prince, you can diplomatically work your way through situations or use your fighting skills to solve problems. Either way at the end of these encounters there is loot, glorious loot! Things like axes or maces to replace your starting swords. Throwing stars or grappling hooks for ranged attacks. Books that give stat modifiers like 20% additional melee damage.
Webbed
Spiders can be adorable, right? Well, the one in Webbed from SBug Games definitely is adorable. A game where you play as a tiny, adorable spider off to rescue her boyfriend from a big bird. The movement is the big highlight of this game. You can swing around like spider-man, you can make webs to trap prey and eat them. You even get to ride a Skateboard! This game was so much fun and even after I finished the demo, I just kept swinging around.

Carto
This next game and the ones to follow were not able to make it to the stream due to running out of time. Carto from Sunhead Games is an exploration puzzle game. You're searching to reunite with your family and in your search will find pieces of a map and other characters throughout.
Carto is a puzzle game as well and its mechanic is unique and a ton of fun to play around with. You pick up pieces of the map and move them, spin them, and solve little puzzles by placing specific pieces in the correct spot. One lost person I found said they remember their home being on the east of someone else's house. By arranging the map to his directions I was able to solve the puzzle and find his home. The demo was short and is currently still available, but it hooked me in. Carto releases on October 27, 2020, and is a must-buy in my opinion.
Ghost runner
Ghost Runner is a fast-paced, violent FPS game set in a cyberpunk world. Your quest is to climb Dharma Tower, humanity's last shelter. Reach the top to face the Keymaster and get your revenge.

In Ghost Runner, you play as the most advanced blade fighter ever created. You run into different rooms as you progress this tower with multiple enemies. sing your superhuman skills is essential to success. Jump, dash, slide, dodge bullets, and slice up the competition.

I will say this game can be a bit much for those that are affected by motion sickness. It wasn't too bad, but I could see the action being too much for some. The soundtrack is awesome synthwave and keeps you in the moment. Check out the demo and grab the game on October 27th, 2020.
Becastled

Colony Sims are my jam. I also like RTS games. Put them together and you have my interest. Becastled from Mana Potion Studios is this beautiful Low Poly colony RTS sim that has you buying up chunks of land to make a kingdom all while fighting off enemies at night. As you build your kingdom you will need to provide food and resources through farming, hunting, or fishing, logging, and mining. You buy chunks of land to expand and will find some with trees, rocks, wild animals, farm animals, and fertile soil.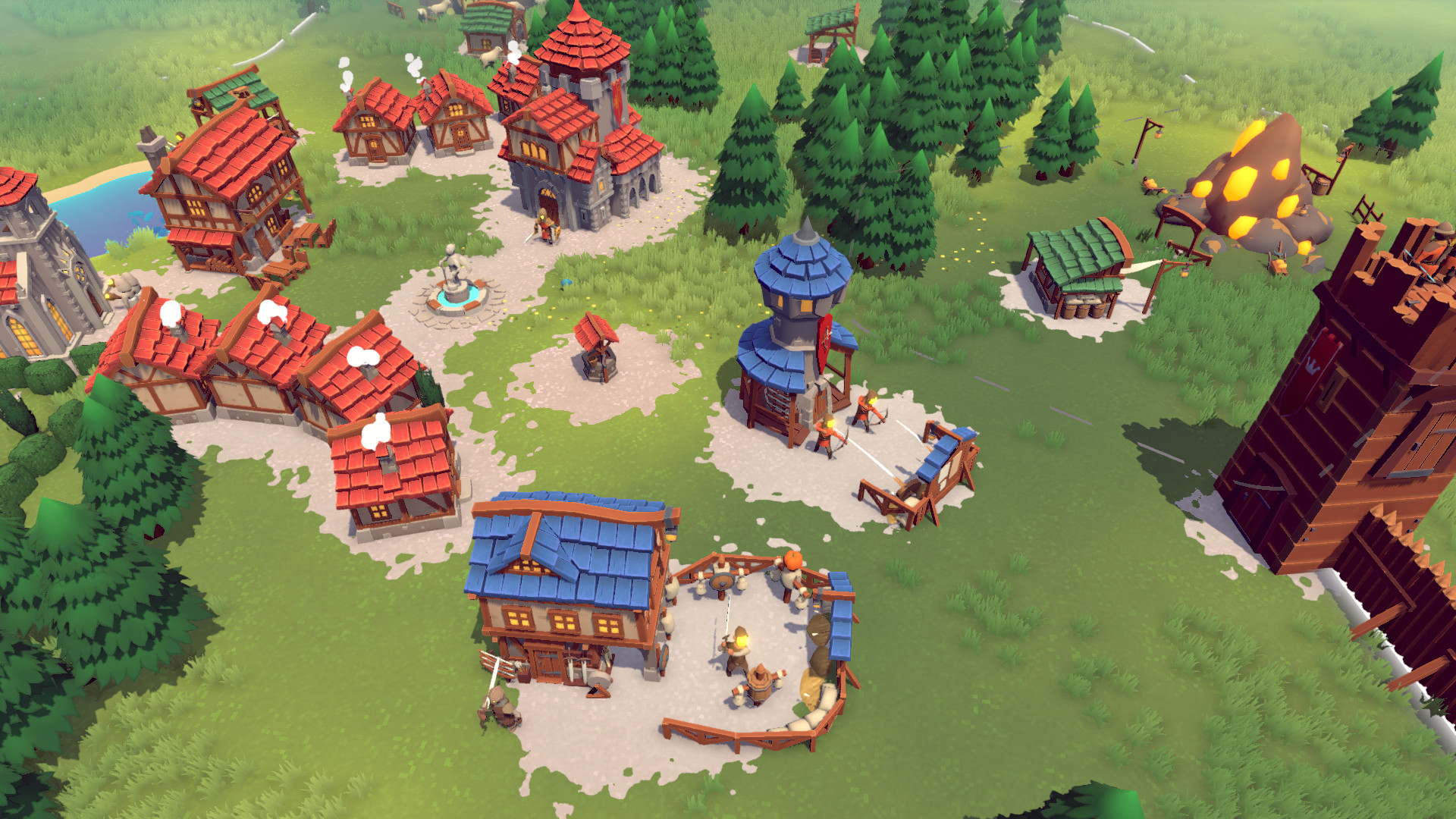 Come nightfall your citizens head in for the night and your army and the RTS elements take stage. Your kingdom comes under siege in the night and you must use your army, walls, and towers to keep your kingdom safe.
Becastled has so much potential and it's one that I can't wait to play more of.
The wrap up
There were a ton of games for the Autumn Festival. Many of which have been on the other festivals (not that that is a problem) and I hope that you all get a chance to check out some of these games and wishlist them. Only time will tell what the Winter Festival will look like. Until then, did you play a cool demo not featured? Let me know about it below!